Finally. A day off. I'm exhausted.
Yesterday was a crazy day. We did like, 10 rooms in Morning Eagle. Making beds, stocking towels and soaps. Did another 10 in Edelweiss, doing the same. Went to Hibernation House, which is more like a hotel. We did a bunch of rooms in there, making beds. Then we went over to Kathy Lynn, and we did towels and a bit of cleaning. Then we went back over to Edelweiss and did one more room. And by that time, it was like, 5. So I caught the 5:20 bus down. And got back to the house around 6:20. Crazy stuff. Took a couple hour bath. Read some Baby-Sitters Club. I've read 2 books in the past two days. I read one yesterday...read half of another yesterday. I know I'm a dork, but honestly, they bring back so many memories. They're fun to re-read. Anyways, took a bath and I went to sleep around 11. I was so tired.
But I got to sleep in today. I was so happy about that. Of course Chip decided that sleeping in meant till 8. I was hoping to sleep later. But oh well. Just hung out and laid around for a bit. Then around noon, I went to go drop off my time card at LC Staffing. Then I went to Shop Ko. And I intended to only get season 3 of the Nanny. But then Season 2 volume 1 of Glee was sitting there. And I just couldn't resist. So I got that and a bag of jelly beans, because they sounded good. And then I went to Pizza Hut to get an Ultimate Stuffed Crust pizza. Mmm. It was good. I've been hungry for stuffed crust anyways. So went back to the house. Ate and chilled. Haven't done much of anything tonight. And it's great.
Actually, I'm watching Secret Life of an American Teenager. I am so addicted to this show. It's so crazy addicting, I don't even know. I just can't help it! XD
(
Collapse
)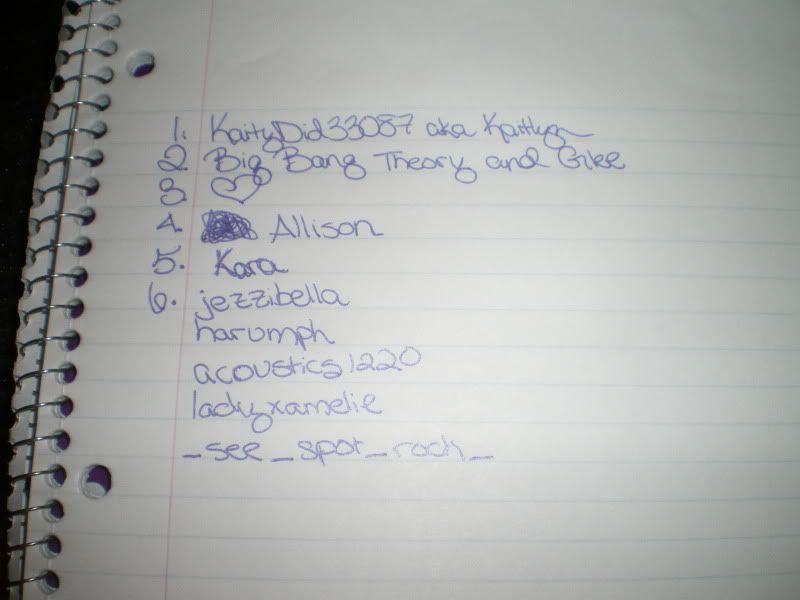 So that's that.
I changed my background! I love butterflies! :D
I discovered a blister on my baby toe on my right foot. Sad day.
Ok, back to Secret Life!
Laters