That song has been stuck in my head all day today!
In other news:
I have no words for this
Um...yeah...just read it. That's all I ask of you. It's just...nuts...
Haha!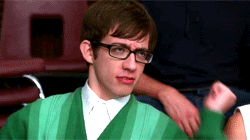 And there's also that. Courtesy of Jessica! THANK YOU! That made my morning! :D I love it! It makes me laugh!
Those were the only two things that made my day today.
Work was slow, and it was boring. Nothing interesting happened.
Ohhh! Wait, I did make enchiladas for dinner. Mmm mmm mmm! And guacamole and pico. I have the recipes in my head from work. So, if there's anything I'm taking with me, it's the recipes for good food. Honestly, there's nothing wrong with Qdoba in general, it's just a really bad place to work, at least for me. Hopefully, I'll find something new soon. Trying to think positively.
In other news.
My dad is home for a few days, before heading back out.
I love the peace and quiet I've had the past few days. It's fantastic. And very much needed. It's really nice.
Hmm...not sure whatelse...I feel random tonight. XD
Think I'm gonna do a bit of reading and then get some sleep. I'm really tired. Haven't gotten enough sleep this weekend.
Laters!